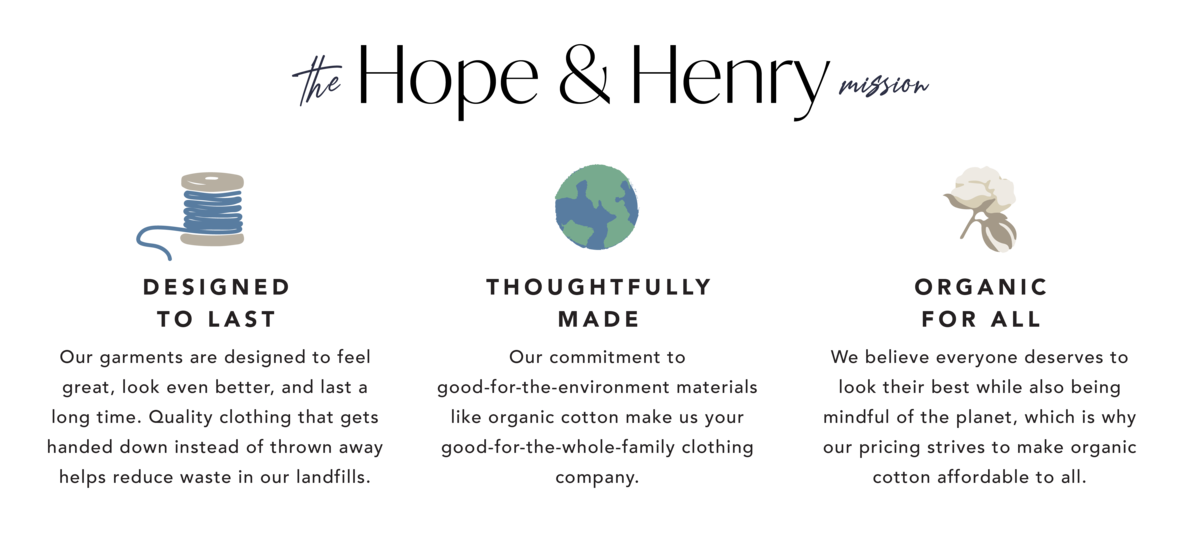 Our mission is
Quality
The sad truth about the fashion industry is that about 8 to 13 million tons of clothing end up in landfills every year.  For us, sustainability means creating garments that are classic, timeless, and made to last. We only use the highest quality materials to make clothing that holds up to being well worn, well loved, and handed down again and again.
Our mission is
Affordable
In order to make quality clothing affordable to more people, our company chooses to take smaller margins.  We utilize technology that eliminates spending on corporate offices, large warehouses, and distribution centers.  By removing typical overhead expenses, our teams can work remotely and price our products fairly - a win for everyone.
What our customers have to say
★★★★★

I am amazed by how beautiful this is. It arrived today and I am very impressed. It is made from the softest organic cotton! It is very well made. This was a steal at this price!
★★★★★

Girl or boy, these organic cotton clothes are well made, soft and the kids like wearing them. They hold up to toddlers and little kids' play and activities and they launder well.
★★★★★

Great quality clothes for an affordable price. My new favorite kids clothing line.
★★★★★

Add customer reviews and testimonials to showcase your store's happy customers.
★★★★★

Amazing layette! Soft and snuggly, fits true to size. I love the company's mission statement. I'll be purchasing more.
★★★★★

Finally found affordable, high quality clothes for my boys!! So In Love with Hope & Henry! My sons thank you and so does my wallet!
★★★★★

The suit looks even cuter on than it does in the picture! Can't wait for my daughter to wear this when the weather warms up!